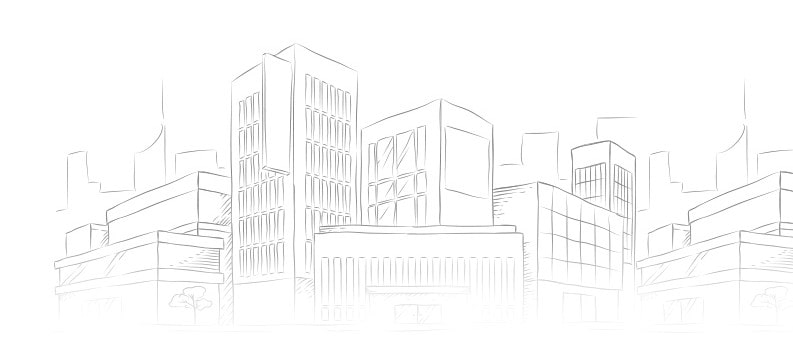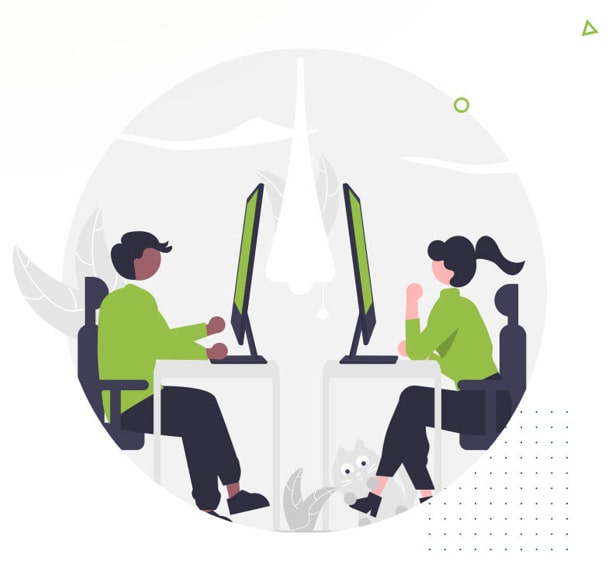 who we are
We are a team of web enthusiast
We love new challenges so you can always share your unique idea with us, and we can help you BRING IT TO LIFE.
We have proven experience in various backend/frontend technologies which include DotNet, PHP, Node, CSS/CSS3, jQuery, HTML/HTML5, Angular, ReactJS, VueJS, and using databases like MySQL, MSSQL, PostgreSQL, etc.
We also have the expertise in the mobile development using tools like Android Studio, XCode, React Native, Ionic, Flutter and Xamarin.
We can even help you build your online store using any of the eCommerce CMSes like Shopify, Opencart, Prestashop, Magento, etc.
Why choose us?
These simple reasons to have us
work on your ideas

Security
We consider this as the first default client requirement, and have it covered in the solution we design.

Budget
This matters the most to everyone and we make sure we provide our clients the best, secure and yet affordable solution.
Commitment
We understand that the solution proposed must be implemented on a timely manner to utilize the market and get ahead in the competition.
Expertise
With over 15+ years of expertise in this domain, and having served various customers across the globe, client can expect only the best with us.
Top Rated
We are a certified top-rated agency at Upwork.com with over 11K logged hours and a perfect 100% job success ratio.
What we do
Our Core Services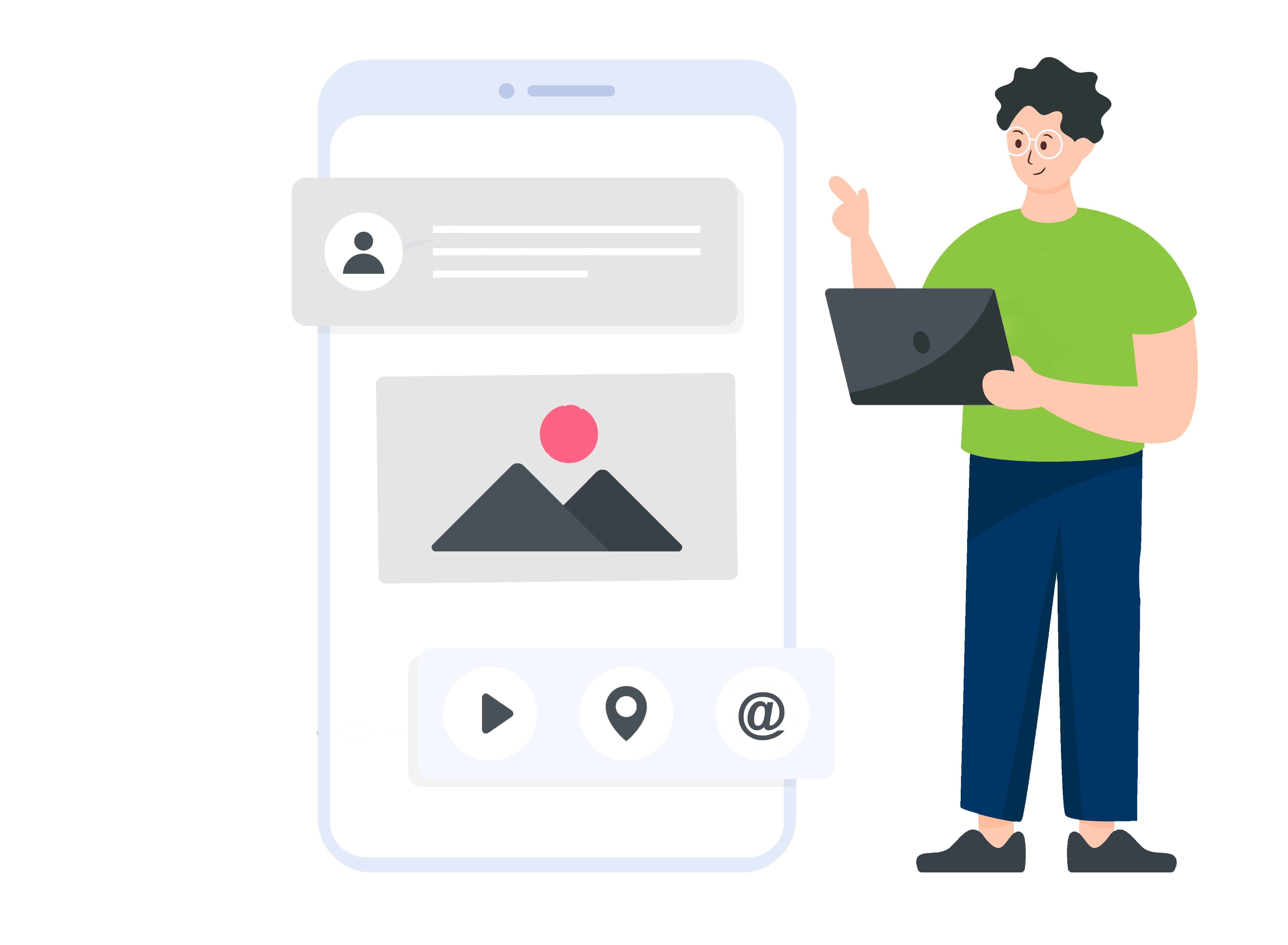 UI/UX Development
We work hard to create user interfaces that are useful, usable, desirable, and affordable. We believe everything that affects an end user is part of the design process. We dig deep to find solutions that work for our clients' specific situations. We do take care of the smallest of small screen when creating the interfaces.
Website Development
We can help your business go online by creating your internet identity which is your website. We specialise in multiple CMSes and frameworks which makes thing easier, quicker, and affordable. We specialize in creating online stores, services providing portals, informative websites, and blogs.
Custom Web Portals
This is what we do more often these days as the demand for customized web-based portal is growing. We help client build custom web-based software or portal which is designed and developed based on their business requirement. Being available over the internet, gives an extra edge to such development.
Mobile Development
We offer innovative mobile application development services to our clients. We make use of the latest tools and technologies available which result in a highly secure and optimised product. We offer both hybrid and native development options to the client and are highly equipped in both modes.
ERP Consultation
Businesses require a tremendous amount of planning to manage their daily organisational tasks. And they need an easier way to handle all their planning and daily tasks neatly and effectively so they can focus on their core business. This is where we can help, by understanding your business and proposing the best of ERP software available.

01
Connect
02
Discuss
03
Design
04
Build
05
Test
06
Deploy
Testimonial
What our client thinks
WeLogical are very good at interpreting customer needs and qualifying them to be certain. This was a complex job with many changes and challenges which was completed successfully. I rely on them, and they have proven to be reliable. We worked on challenges together, both made suggestions and came up with acceptable solutions. The job is complete, and the app and website are fully developed so we are now designing the next one to begin in a couple of months. Thank you team and I look forward to you developing our next project shortly.
Peter O'Shannessy
Meet More Singles (Australia)
They took a big idea and big task and made it a reality. Team literally set us up for the next stage of growth for our company. Excellent work. Definite rehire
Michael Marcus
AdenaData (United States)
Team did an excellent job. It's very hard to put everything in the document and scope it correctly, and they would adjust scope changes without changing the price. They understand that final product takes iterations and they work with you during those iterations. Awesome job and I would hire them again.
RK
RK Web Apps (United States)
WeLogical are solid in their abilities to execute, straight up! Will always keep in mind as our go to for WordPress projects.
David Fitzgerald
New World Productions (United States)
Great work guys! These guys are awesome! They are prompt, execute and are everything that is rare in the world of freelancing. If you ever need developer, please hire these guys. You have my word that they will never disappoint.
Eval Asebe
SwoopMeals.Com (United States)
Awesome job done by WeLogical team. They work very hard and meets their commitments. They delivered very quality job and I would hire them for all my projects. Great Job!
RK
RK Web Apps (United States)
Another project completed successfully by team. Kudos to you guys for your hard work, sound intuition and detail-oriented approach.
Eval Asebe
Seeries.Com (United States)